Stay Connected.
Through a simple interface, SimpliHere's three primary capabilities are augmentative and alternative communications, connection to communities, and access to valuable resources such as news updates, products, and other services to help manage daily life. The app also features Louise- a personal voice assistant that allows patients and caregivers to request a variety of actions or ask questions related to ALS.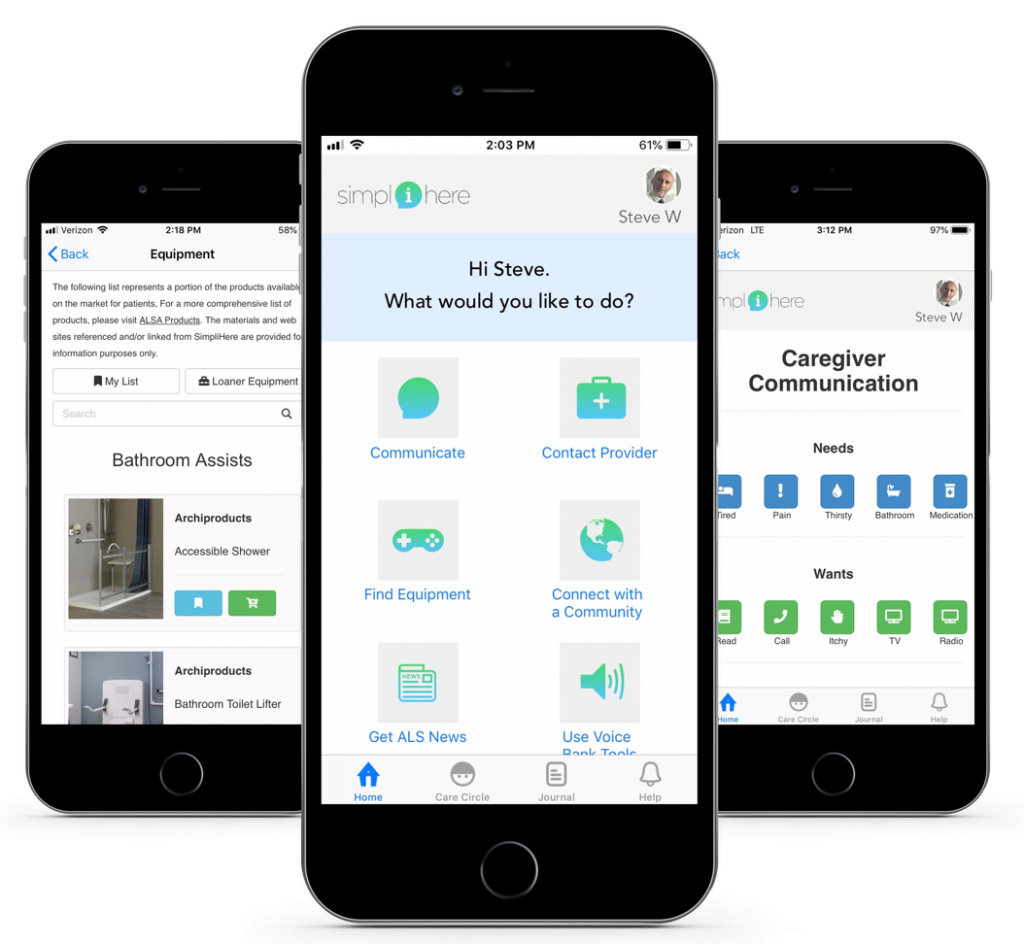 SimpliHere App Features
Communicate
Use a voice assistant or one-click menu to communicate basic needs with a single click- both in-person and remotely.
Contact Providers
Create and manage a care circle of selected individuals to streamline communication within families.
Find Equipment
Browse a sample inventory of equipment and other products available for purchase or borrow from accredited resources to assist in daily living.
Connect with a Community
Find the right community or forum with other patients and caregivers facing the same challenges.
Get ALS News
Access ALS-related news, information on clinical trials, and other research milestones.
Voice Bank Tools
Leverage leading tools available to preserve patients' voices in a "voice bank" with speech-generating devices such as VocalID, Project ReVoice and Model Talker.