An ALS diagnosis comes out of left field. When Christa Thompson's husband, Olin, was diagnosed in December of 2018, they were left with dozens of questions and little guidance. "Lou Gherig was diagnosed 80 years ago," Christa reminds us, "and his doctors essentially had the same story to tell him that my husband's doctor told us."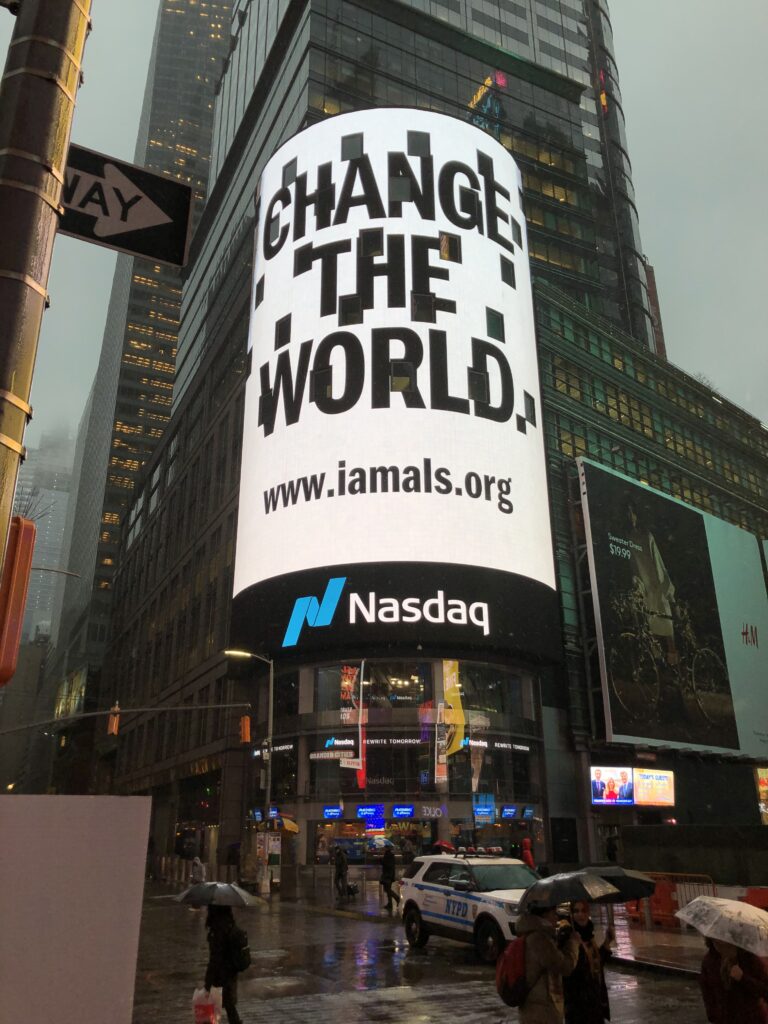 The lack of concrete information on ALS progression is well-known in the community, and the push for research, clinical trials, and funding has only truly gained its footing in the past decade, specifically after the Ice Bucket Challenge. We still have a lot of work to do to end ALS.
So when Christa all of the sudden found herself in the role of caregiver, she started looking for a community of support and advocacy to help her family navigate their new reality. She found I AM ALS, an organization whose model utilizes collaboration, resources, engagement, and awareness to generate funding for ALS research and care. Since then it has become a huge source of support, information, and fulfillment for her.
What attracted Christa to I AM ALS was it's political model, which stemmed from founder Brian Wallach's experience working on President Obama's presidential campaign (Obama has even tweeted I AM ALS content in support of Brian Wallach and the ALS advocacy movement).
I AM ALS is a patient-centric grassroots organization founded on the assertion of hope. It knows that ALS is not a disease without a cure; but rather a disease without sufficient funding. But advocating for increased funding takes manpower and voices on Capitol Hill. And, as Christa points out, "It's hard to advocate when you have this disease or are caring for someone who has it…it sucks up all your time." That's why it's been so important to Wallach to empower the ALS community to accelerate the timeline towards a cure and develop a model for fighting rare diseases across the board.
"The disease takes really productive, intelligent people out of society for the duration of the illness," Christa says. "How are they going to go to DC if they can't even get out of bed and get dressed?" Not every patient or family can get to DC, but "that doesn't mean you shouldn't have a voice about what goes on there," Christa emphasizes.
With a job, three kids, and a husband living with ALS, Christa herself is one of the passionate advocates who must make herself heard from home. "You can still have a relationship with your members of congress," she says. "They're there to advocate for you." She points out that patients can even advocate from home using their over video, using their Eyegaze device. "We sat across from four congress members and no one can look an ALS patient in the eyes and say they're not going to help."
I AM ALS is working to build the ALS Caucus in the House and the Senate, a process that starts with a simple email to a legislative aide, telling a personal ALS story and asking them to join the caucus. If they cannot, then advocates follow up with an ask to sponsor legislation to eliminate the five-month waiting period for SSDI for ALS patients. When asked, most can promise a vote.
From her prior experience in politics, Christa has seen first-hand the connection that congressmen and women have with constituents in their districts. She knows how to access her leaders at the local level, and that having just one foot in that door can get you far. "I think people are skeptical that their efforts won't make a difference…that's why the collective is so important. If thirty people email and call about the same legislation, that makes a difference in an office."
She understands that some folks may hesitate to get involved in advocacy out of fear that they'll be asked to take on too much. We've all been there! People are busy…especially those of us trying to care for a loved one. Much as we may love to, we don't all have time to be sending dozens of emails, making endless phone calls, or trekking to DC for meetings or the National ALS Advocacy Conference. So Christa urges would-be advocates to find their personal niche. "There are people who do all the clinical trials and experimental treatment work for I AM ALS, but that is not where my talents lie at all. I'll advocate for legislation that helps make access to treatments more available, but I can't talk through the science with pharma companies." She tells people, "Find your natural fit." We recommend researching the many ALS nonprofits and advocacy organizations, or contacting your local ALS Association chapter to find out how you can get involved.
During this time of COVID-19, Christa sees many parallels between the global pandemic and the ALS experience. "There doesn't seem to be any control over who gets it," she points out. "There is no real treatment or cure, and some decline rapidly, others slowly." All true about ALS, as well. We are fighting a disease that we know very little about, and that means we are in constant crisis mode, running to catch up. Her silver lining, however, is being able to stay home with her husband and children. "This is magic, stolen time that I'm definitely appreciative of. During our busy lives, patients are left at home. Right now we can all be at home together."
About SimpliHere
SimpliHere simplifies caregiving for those impacted by ALS and other neurodegenerative diseases. Through a mobile app and personal voice assistant, patients and caregivers can easily communicate, manage daily life, and stay connected with one another. The mission of SimpliHere is to help patients and families face the overwhelming nature of ALS by helping them to communicate basic needs, easily reach caregivers, and find comfort with other individuals sharing the same challenges. SimpliHere encourages patients and families to raise their voices and contribute valuable information to medical communities to help advance critical research on neurodegenerative diseases, including ALS – with the ultimate goal of wiping out the disease once and for all.
Learn More About the SimpliHere App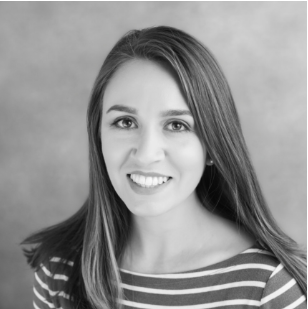 The granddaughter of an ALS patient, Emma Comery is a Writer and Social Media Contributor with a passion for writing about amazing humans.