On June 2, 1925, Lou Gehrig started his record-breaking streak of 2,130 consecutive winning games on the professional baseball diamond. Sixteen years later to the day, he passed away after a two-year battle with amyotrophic lateral sclerosis (ALS). Lou instantly became the face of ALS, and his fame shined a light on the many others diagnosed with the fatal but lesser-known disease.
This year, Major League Baseball is dedicating June 2nd to honoring the legacy of Lou Gehrig by raising awareness and funds to fight ALS and celebrating the people who dedicate so much to ending the disease.
One of those people was Eleanor Gehrig, Lou's wife. In honor of Lou Gehrig Day, we did a deep dive into the story of the woman who supported the Yankee First Baseman during his battle with ALS, and, after he passed away, spoke up as an advocate for people impacted by ALS nationwide.
Eleanor Gehrig: Caregiver to "The Iron Horse"
In her heart wrenching memoir, My Luke and I, Eleanor Gehrig chronicles the couple's story from meet-cute to Lou's young death. When Gehrig was diagnosed with ALS in 1939, Eleanor stepped into the myriad roles that comprise caregiving. She became a nurse, yes, but also a secretary, personal assistant, dresser, transcriber, chauffeur, book page-turner…Her husband's high profile put ALS and the challenges of caregiving for a patient in the national spotlight. As Lou's disease progressed, Eleanor became his hands, his legs, and his voice. Despite that her husband eventually became bedridden, Eleanor worked hard to ensure Lou did not become cut off from his community, and she often hosted visitors and parties in their New York home, including old Yankees teammates.
The "First Lady of the Yankees" was not only a caregiver for her husband during his two-year struggle with ALS, but she also became one of the first public icons to advocate for research funding. When Lou passed away just 23 months after his diagnosis, Eleanor carried the torch by promoting and advocating for ALS research. In partnership with the Muscular Dystrophy Association, she testified before Congress for paralytic disease research funding, and donated a majority of her estate to ALS advocacy and research.
ALS Caregivers Today
Like Eleanor, the large majority of caregivers today are not professionals. Like Eleanor, most caregivers are loved ones who dedicate immense amounts of time to the many tasks associated with caregiving. Oftentimes the daily demands of bathing, feeding, dressing, driving to medical appointments, and researching trials to someone with muscle atrophy requires a caregiver to abandon their own hobbies or even careers. It's an on-call, 24/7 job. Many caregivers struggle with burnout, lack of self-care, mental health issues, and financial stressors.
SimpliHere Founder Joanna Rosenberg knows these challenges all too well. She reflects on her experience caring for her mother, Ida, and shares, "Many ALS caregivers often feel isolated and frustrated that their friends don't understand what ALS really means and what they are going through. Fortunately, since the Ice Bucket Challenge, there is greater awareness of the disease and how tumultuous it is for families. As Eleanor kept Lou in touch with his friends, caregivers should not hesitate to reach out and keep your community close – or find a new one!"
This is the reality for approximately 53 million Americans caring for a chronically ill, disasbled, or aging loved one. But the good news is that with every day, the amazing people of the ALS community are coming up with more ways to make daily life with ALS a little easier, and that includes looking out for our caregivers.
Community & Connection — Eleanor herself seemed like a champ at keeping Lou surrounded by friends and loved ones, but ALS' physical restrictions often isolate patients and their caregivers from the wider community. In recent years, however, informal groups and organizations such as I Am ALS and the ALS Association have created networks of support. From local ALS Association Chapters to patient and caregiver forums via the SimpliHere app, people impacted by ALS can stay connected to the ALS and greater communities in-person and virtually.
Promising Clinical Trials — From John Hopkins to the Mayo Clinic, some of the top research institutes are conducting revolutionary clinical trials aimed at generating treatments for ALS patients.
Caregiver Education & Resources — ALS can strike out of nowhere and progress rapidly, so caregivers often have to switch gears to keep up. Fortunately, multiple organizations and institutes out of the US and Canada offer virtual caregiver education.
Caregiver Support Groups — Caregivers are the primary support for ALS patients, but who is supporting them? In addition to support groups for patients, many chapters and institutes host caregiver and family support groups.
Alternative & Augmentative Communication — Today, ALS caregivers can overcome the challenges of speech loss by acquiring augmentative communication tools (like Speech Generating Devices) for their patients. Today, patients can even bank their own voices to use once the disease affects their vocal chords.
How To Make A Difference This Lou Gehrig Day
But, as one ALS caregiver reminded us, the one thing that hasn't changed since Eleanor's time is that an ALS diagnosis is a death sentence. The diagnosis that doctors gave Lou and Eleanor eighty years ago is the same diagnosis they give patients today. Here are four ways you can join the fight against ALS and support patients, caregivers, and advocates this Lou Gehrig Day:
Register with the CDC's National ALS Registry that collects vital data that can be used towards research breakthroughs.
Contact your congresspeople about the Promising Pathways Act that will rapidly support ALS patients by requiring the FDA to establish a priority review pathway for drugs to treat and prevent life-threatening illnesses like ALS.
Spread the word on social media. The best way to increase awareness is by sharing personal stories and insights. Or follow us on Instagram for helpful graphics.
Attend a baseball game! 24 teams in 12 cities will be stepping up to bat on June 2. Check out the schedule below for stadiums hosting socially-distanced games to honor Lou and all those impacted by ALS.
About SimpliHere
SimpliHere simplifies caregiving for those impacted by ALS and other neurodegenerative diseases. Through a mobile app and personal voice assistant, patients and caregivers can easily communicate, manage daily life, and stay connected with one another. The mission of SimpliHere is to help patients and families face the overwhelming nature of ALS by helping them to communicate basic needs, easily reach caregivers, and find comfort with other individuals sharing the same challenges. SimpliHere encourages patients and families to raise their voices and contribute valuable information to medical communities to help advance critical research on neurodegenerative diseases, including ALS – with the ultimate goal of wiping out the disease once and for all.
Learn about the SimpliHere App and personal voice assistant, Louise!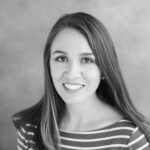 Emma Comery is a freelance Writer & Content Contributor with a passion for using language to spotlight incredible humans and movements. She is currently pursuing her MFA in Creative Nonfiction at Old Dominion University.