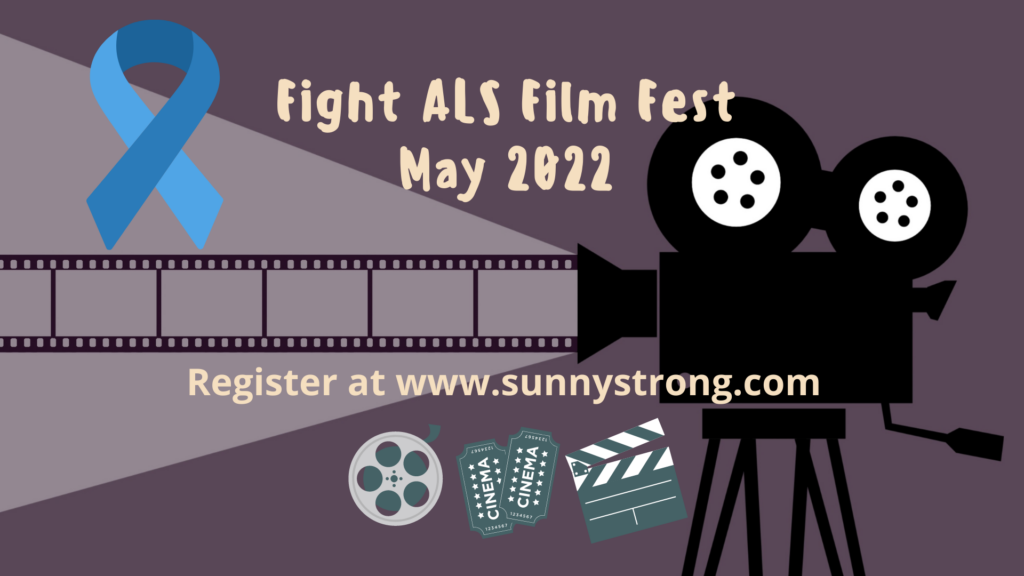 Across the United States, there are many engaging events and campaigns happening throughout the month of May, ALS Awareness Month. The one SimpliHere is most excited about is the virtual Fight ALS Film Festival.
The month-long film fest, which is free and open to the public, was founded by Sunny Brous, who was diagnosed with ALS in 2015 and has since devoted her energy to helping others with ALS through her organization, SUNNYSTRONG.
Having traveled the world from her small hometown of Hico, Texas to advocate for awareness of the disease and funding for ALS research, Sunny says she created the Fight ALS Film Fest to shine a spotlight on the world of ALS by screening films that deal with life after a diagnosis.
The Ice Bucket Challenge increased awareness of ALS and funding for research, and the signing of ACT for ALS late last year helped speed the development of new therapies. But what hasn't changed much yet is the experience of those living with ALS and those who care for them.
"ALS is still too often a lonely path," Sunny says. "With the film festival, want to start an open dialogue to graphically illustrate the challenges, fears, and struggles of living with ALS as well as themes of hope and endurance, which go side by side."
Films featured through the virtual festival are available for viewing online throughout the month of May and are followed by a facilitated conversation aimed at education and support.
The Fight ALS Film Festival is made possible through a collaboration between SUNNYSTRONG, Her ALS Story, HARK ALS, ALS Therapy Development Institute, Target ALS Foundation, and BrainStorm Cell Therapeutics.
Click here to learn more and here register for the event. Hope to see you there!