Of the 30,000 Americans diagnosed with ALS each year, 85% of them have a child or grandchild. Hope Loves Company, founded in 2012, is the only nonprofit in the U.S. dedicated to providing emotional and educational support to children and young adults who have or had a loved one battling ALS. Founder Jodi O'Donnell-Ames lost her first husband to ALS when he was just 36—and when the young couple's daughter was just 8 years old. Jodi later met her second husband, who had also lost a spouse to ALS while parenting two young children.
The couple's experience of raising three children who all lost a parent to ALS before the age of 11 inspired Jodi to establish Hope Loves Company. As a new school year gets into full swing, SimpliHere sat down with Jodi and HLC executive director Cara Haggerty to talk about kids coping with an ALS diagnosis in the family—and how to best support them.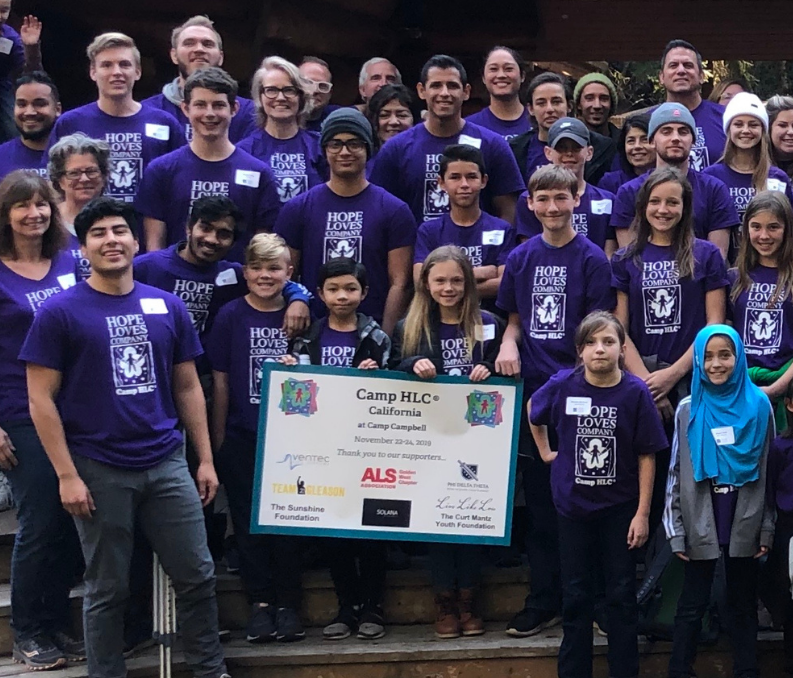 What should parents know about school-aged children and how they process and cope with an ALS diagnosis?
The impacts of an ALS diagnosis on children depends on the age of the child and their level of understanding of what is taking place—as well as the openness of the discussion. Some parents share the news and discuss it openly; other parents don't feel ready to share, but usually the child is aware that something is taking place. Children are observant, and they tend to know when something is different. Having the opportunity to talk about it as a family is very important. What every child will experience foremost is change; it is a constant when you introduce a terminal illness into a family. Relationships, schedules, responsibilities all change. The home might change. Change is a constant state. We always say that having open communication—giving the child a chance to air his or her concerns—is important to coping with all the change and to the health of the family's ability to move forward in their lives.
How can schools, teachers, and parents support children who are coping with an ALS diagnosis in their family?
Open communication with school counselors and therapists is important; most ALS families have a conversation with their educators at the beginning of each year. At Hope Loves Company, we offer Young Ambassadors, a youth leadership and advocacy program. Our Young Ambassadors wrote a customizable letter that can be shared with students and educators. It explains what's going on at home, includes some quick facts, and explains how this might impact the student at home and in school. We also welcome opportunities to connect with schools and teachers and to help educate students about ALS and its impacts on families. We do presentations virtually and in-person, read the students books, and facilitate conversations about ALS.
Another aspect of the ALS experience is loss; if families have experienced loss, they might not share that with school staff in the way they would share a living family member's journey with ALS. We think it's important to educators to be aware that there was a loss and that the child is grieving. Anticipatory grief is also a factor, and there is no timeline for grief. Educators have often experienced loss as well, and this personal experience can help them better support their students. Being aware and noticing changes is key for educators and parents; when your student seems isolated or on the peripheral of things, have a discussion to bring that child in. ALS is isolating; kids feel they don't belong or that their peers don't understand what they are going through. Helping to diminish those feelings is key.
The past two years have been challenging, to say the least. As most kids return to full-time, in-person school, what is some advice HLC can offer kids and families with ALS manage the transition?
The pandemic has resulted in a constantly changing landscape for everyone, but it posed particular challenges for families with ALS. The diagnosis itself is isolating, but when you are physically isolated from your peers, it can be even harder. We worked with many students who stayed home when school resumed in person. At Hope Loves Company, we are not therapists, but we facilitate Group Shares with counselors, therapists, and social workers. These sessions have been great opportunities for kids to share feelings of uncertainty and to share resources.
We also stress the importance of teaching children coping skills. During anxious times, coping skills, learned early on, are really helpful. HLC facilitates trainings and shares free resources that teach children these skills and how to use them to cope. When children feel anxiety, for example, they could practice meditation, practice deep breathing, do a yoga pose, read a book, or have quiet time.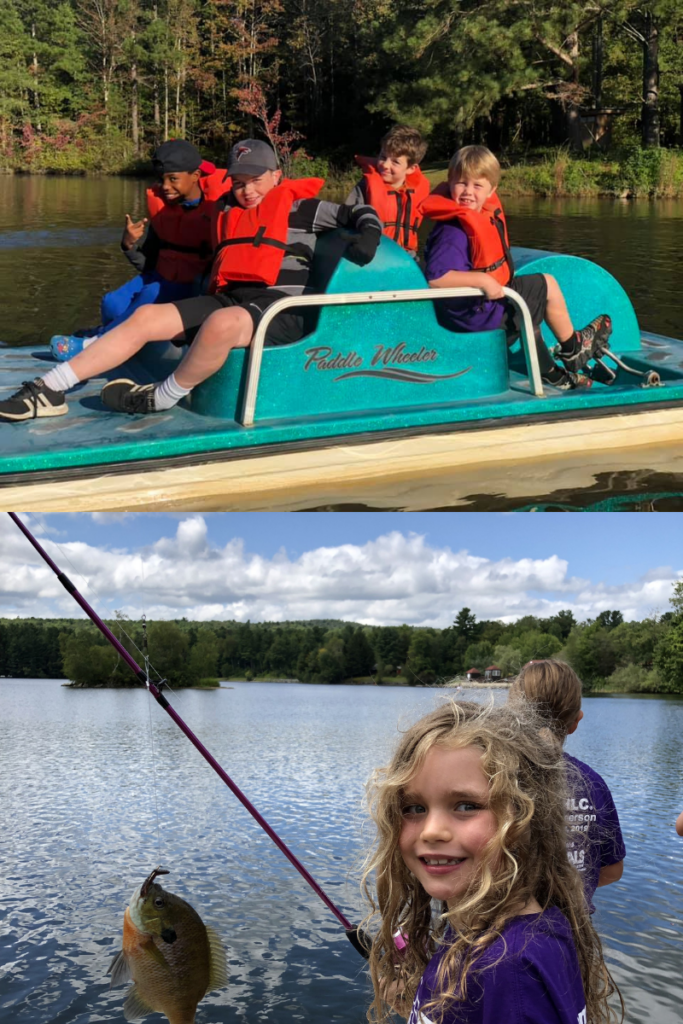 When should families start planning to attend a Hope Loves Company summer program?
We offer programs and services year-round, but our Camp HLC season runs from May to November. Camp is a chance for kids ages 6-21, their families, and people with ALS to come to camp and have typical camp experiences, plus family bonding time and activities that encourage healthy coping skills, like yoga, music therapy, and meditation. We have counselors on-site and facilitate group shares with an informal peer community group. Conversation is guided by the children and facilitated by counselors.
We also have one-on-one support available as needed. Camp is free for all families affected by ALS, like all of our programs. Registration for all camps opens in January or February and stays open until about two weeks before each camp session. If you're in Georgia or California, we still have two more camps scheduled this calendar year and spots are still available!
What are some of the other HLC offerings?
Hope Loves Company offers so many programs and services! We offer scholarships for students affected by ALS. Eligibility varies, and applications are due in mid-October. We send children's books and Hugs of Hope care packages all across the country and to Europe for kids after an ALS diagnosis. We've sent about 150 care packages this year, and that number continues to grow as people learn about us. We still do Family Fun Days and we now offer many virtual programs as a result of the pandemic.
When we went virtual during the pandemic, we learned that virtual camps are a nice way for people in states where we don't yet offer camp or for ALS patients who cannot travel to participate, and we will continue to offer at least one virtual camp going forward. We offer Group Shares virtually for children and adults, and in the coming years we hope to hold another educational conference focused on the support of children and caregivers like the one we held in 2019 in Hamilton, NJ.
We also plan to offer several virtual seminars in the winter of 2022 through partnerships with peer organizations with the goal of introducing some of the equipment used in the care of ALS patients. Equipment and medical technology are constantly changing, and we hope these seminars will alleviate some of the fear and anxiety around those changes. Families can also subscribe to our newsletter, which is full of information about our offerings, fundraising efforts, events, and other resources.
Click here to learn more about Hope Love Company and their programs for ALS family support.