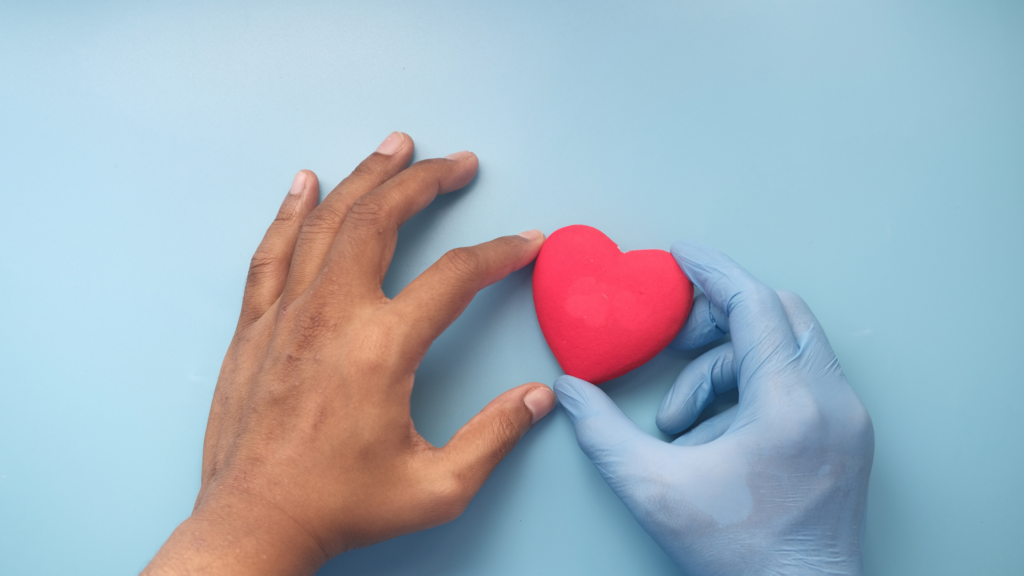 This month, we're sharing three outstanding ALS caregiver resources – Your ALS Guide, Sarah's Caregiver Community, and I AM ALS -that we are thankful for and that you need to know about.
Your ALS Guide
This practical, easy-to-navigate website and Facebook community was designed for patients, family members, caregivers, and friends to answer questions, connect them to resources, save money, expand support networks, and generally make life with ALS a little easier. Content is continually updated and features guides to communication devices, power chairs and other supportive technologies, a national clinics directory, and discussions of pros and cons for clinical interventions along with profiles of caregivers, advocates, and patients.

"Your ALS Guide recognizes the central role that caregivers play and the many challenges they face. Our dedicated For ALS Caregivers section addresses caregiver burnout, self care, relationships, finding support, asking for help, and more," says David Meissner, ALS Guide Director. "As one former caregiver told us, 'I love Your ALS Guide because it's one of the few places where people aren't asked to do anything other than find what they need.'"
Sarah's Caregiver Community
Sarah Trott, a broadcast journalist and contestant on Season 25 of ABC's The Bachelor, founded Sarah's Caregiver Community after her father was diagnosed with ALS in 2016. After his diagnosis, Sarah temporarily left her journalism career be a caregiver and was inspired to advocate and support other ALS caregivers. Sarah's Caregiver Community offers a private Facebook-hosted support group that connects caregivers and offers support, encouragement, and caregiver resources. Users must respond to a brief survey and agree to the rules of privacy and respect to join.  
I AM ALS
Founded by ALS patient Brian Wallach and his wife, Sandra Abrevaya, after Brian's 2018 diagnosis, I AM ALS is an advocacy organization revolutionizing how we cure ALS by empowering and mobilizing patients, engaging with policy-makers in Washington DC, and offering vital resources for people impacted by ALS. Brian, a former Obama campaign staffer, understood that advocating for increased research funding takes manpower and voices on Capitol Hill. But it's difficult for patients, families, and caregivers to advocate from home.
I AM ALS seeks to change that with a vibrant grassroots community that shares caregiver resources, offers support, and helps patients, families, and caregivers take action by connecting with federal and state representatives and advocate for ALS legislation and funding.   
About SimpliHere
SimpliHere simplifies caregiving for those impacted by ALS and other neurodegenerative diseases. Through an iOS mobile app and personal voice assistant, patients and caregivers can easily communicate, manage daily life, and stay connected with one another. Learn about the caregiver resources our app offers – whether it's connecting with other patients and caregivers for help and support, finding a clinic, or contributing valuable data to the CDC.
For patients with limited mobility, Louise is a voice-activated personal assistant designed to help patients and caregivers navigate the complex nature of ALS. Louise integrates into SimpliHere's interface to provide augmentative and alternative communication assistance, connection to existing communities, and access to valuable resources such as news updates, products, and other services to help manage daily life.
The mission of SimpliHere is to help patients and families face the overwhelming nature of ALS by helping them to communicate basic needs, easily reach caregivers, and find comfort with other individuals sharing the same challenges. SimpliHere encourages patients and families to raise their voices and contribute valuable information to medical communities to help advance critical research on neurodegenerative diseases, including ALS – with the ultimate goal of wiping out the disease once and for all.
Both SimpliHere and Louise are available on iTunes and can be purchased together as the Simpli Care Pack for $7.99.